In a month or two when the rent keeps happening and I'm not getting paid, I'm sure I'll be more sorry about unemployment. But right this minute, honestly, it feels like such a
relief
to have time, at last. I've wanted to have time for myself for years.
And I'm not even entirely fucking off with it! Yeah, there's some Skyrim in the evenings (my dunmer is almost to level 50, you guys! she stopped the civil war and now she's chasing down the betrayer of the thieves' guild!), but I'm also settling in to be my own project manager: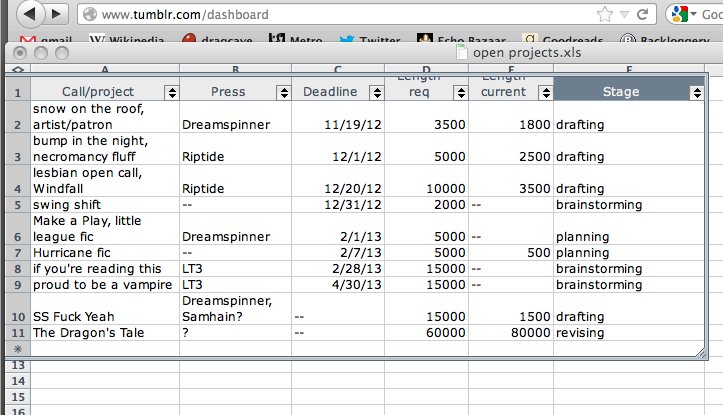 Also, I'm the kind of boss who lets my employees use the internet at work. Aw yis.